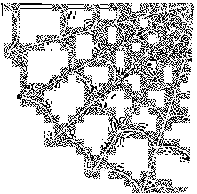 A Mist Shrouded Path Twists And Swirls In The Starlit Night
And Through The Mists Just Beyond The Next Turn
There Are Strange And Mysterious Words...
Words That Burn Like Fire
Words Written On The Night's Own Dark Breath.
With A Hesitant Hand You Reach For The Words...
And As They Disappear Beneath Your Magic Touch
You Learn The Eternal Secret...
The Quiet Truth Shared By The Truly Wise.
"Words Are The Time Honored Key"
"The Key To Fairyland, And Wonderland, And Beyond!"
---
Return To StoryTime Theatre Menu
---
Visit Our Classic Fairytales Pages
---
E-Mail
This document is the creation of
Spun Silk Web Design
All Rights Reserved,&copy1994 Teresa Thomas Bohannon.